Java – Global (low level) Keyboard / Mouse Hook
About five years ago I started this blog by picking up an idea of Johannes Schüth (Jotschi) about a global keyboard and mouse listener for Java. Today I am very happy to announce the next major version of the library now available on GitHub!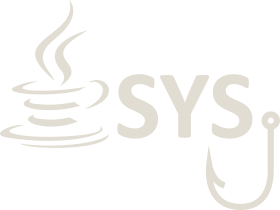 Keyboard and mouse events in Java only work, if the registered component is in focus. For example, in case a window looses its focus (e.g. when minimized), it stops receiving any more events. Through a low-level system-wide hook it's possible to deliver those events regardless. You'll find all sources of the latest release, as well as binary bundles / prepackaged Java archives (JAR) on the GitHub project page.
The old post describes all changes I did to the initial version by Johannes (Jotschi). For the new major release I again reworked nearly every part of the library, to make it more stable and versatile. Here is what I did:
Optimized the native library C code, fixed bugs and removed all parts requireing a C++ compiler in the first place.
Renamed the event classes and listener interfaces and prepended Global to avoid conflicts with existing (Swing) event listeners.
Added support for mouseWheel events to the GlobalMouseListener.
Again allowed negative "out of bounds" values for GlobalMouseEvents, to also track the mouse pointer off screen (e.g. on multi-monitor setups).
Improved the threading concept and implemented a native error handling. The GlobalKeyboardHook and GlobalMouseHook constructors will now throw a UnsatisfiedLinkError if the native libraries can not be loaded or a RuntimeException in case hooking fails.
(Again) Last but not least, please share your ideas and problems in the comments. I will try to enhance the Global Keyboard / Mouse Hook based on your feedback. For the next release let's see if we can get Linux and / or Mac OSX support going.
202 Comments
« Older CommentsNewer Comments »
« Older Comments
Newer Comments »